The Textile Care Allied Trades Association (TCATA) mourns the passing of J. "Morry" Friedlander and Lester Cohen, two members who contributed greatly to the Association and to the industry.
TCATA only recently learned of the passing of J. "Morry" Friedlander on June 13, 2016 in Hamilton, Ohio. It would be fair to say that Morry was a legend in TCATA, having been very active in the Association for many years, going back to the late 1950's. He served on numerous committees, on the board of directors, was active in the formation of the "Young Timers" dinner party and the Silver Circle Luncheons, both events at the annual conference. He served as president of the Association from 1965-66.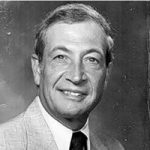 Over the course of more than 40 years, Morry's involvement and contributions to both TCATA and to the dry cleaning industry were so significant that the Association's board of directors established the J. Morry Friedlander Award in 1994. The award recognizes those individuals who have shown outstanding dedication and service to the Association. Morry was the first recipient, and only five members have since received this award.
Morry's career spans many years, having worked most recently for Qualitex Co. before he retired. He previously worked for Stanford Chemical, Emery Industries and for the Davies-Young Company. He was known for regularly visiting his customers across the country.
Born in Toledo, Ohio, Morry lived the greatest portion of his life in Hamilton, Ohio. He attended the Ohio State University and served in the U.S. Navy in World War II. He was active in his community, having served on the boards of Ft. Hamilton Hospital and Beth Israel Synagogue, where he served as Treasurer for over 40 years. Morry was also one of the founders of the Hamilton Little Pro Football, and often played Santa Claus for kids in town.
Lois, Morry's wife of 66 years, passed away in March 2017, but he is survived by two daughters, three grandchildren and six great grandchildren. Contributions can be made to the charity of choice.
Lester Cohen, 80, passed away at home surrounded by family and friends on December 27, 2017. He ran Cleaners Sales and Equipment Corporation in Brooklyn for 42 years, a family business he joined upon returning from college.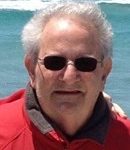 Lester made huge contributions to the Textile Care Allied Trades Association (TCATA) for many years. He and his wife Jo-Ann were a fixture at annual conventions since the early 1970's. Lester served on many committees and on the board of directors for several terms, including as Treasurer for over a decade. He also served for many years on the site selection committee, making recommendations for future conference locations, and often recruited companies for membership in TCATA. In recognition of his enormous contributions to TCATA, he was awarded the J. Morry Friedlander Award, the Association's highest honor. Only six people have ever received this Award.
Lester graduated from The Ohio State University and he was a proud Buckeye throughout his life. He loved maintaining his house and pool and was fortunate to remain at home throughout his illness. Lester had many hobbies and interests throughout his life including travel and cruising, golf, sailing and spending time in Florida. He prided himself on being an early adopter of technology and spent many hours surfing the internet and keeping in touch with friends through e-mail and texting.
Lester is survived by his wife, Jo-Ann Cohen, his son Jeff Cohen and his son and daughter-in-law, Matthew and Amy Cohen and grandson, Noah Cohen. In lieu of flowers, the family encourages donations in Lester's memory to The Michael J. Fox Foundation or the Parkinson's Foundation.