CollarCard is celebrating their 10th anniversary. Founded in July 2009, CollarCard is a fast-growing promotional products company that makes a patented credit card-sized plastic card containing four high-quality pop-out collar stays that are stored in a man's wallet. Since the company's founding, CollarCards have been a favorite of many thousands of businesses in more than 30 countries around the world. CollarCards are a unique promotional product whose low price point and 100 percent usage rate has made it a popular giveaway for any dry cleaner or company in any industry.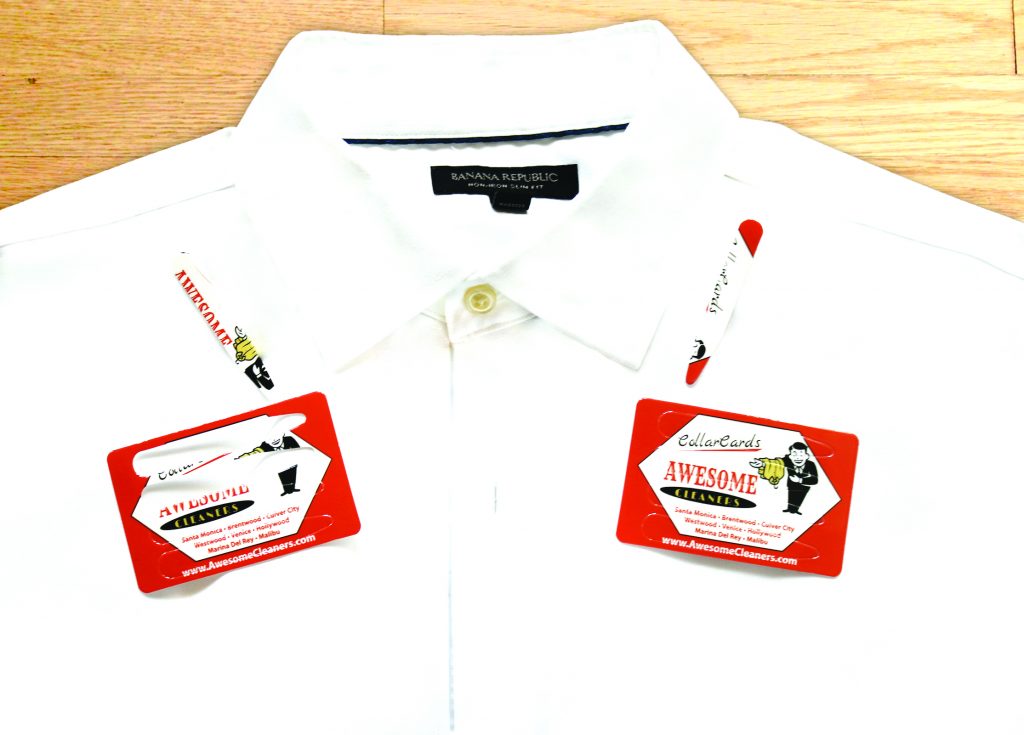 Randall Kaplan, the Chief Executive Officer and owner of CollarCard, said, "We invented CollarCards to address and fix the common problem of men forgetting their collar stays when they leave the house, when they are traveling, or for any occasion when they are wearing a dress shirt."
Randall continued, "We are lucky to make a product that every man loves. When a man gets a CollarCard, he usually says, 'I love this' and immediately puts one into his pocket. That's different from any other promotional product because you can't put a pen or notepad in a wallet – and that's why one of our trademarks is 'We Put Your Brand in a Man's Wallet 24 Hours a Day.' One of our core principles and an important part of our DNA is that we're laser focused on providing outstanding customer service, and we're also very proud of the fact that in our 10-year history we have never had an unhappy client."
CollarCard's clients include dry cleaners, hotels, men's retailers, department stores, shirt makers, liquor companies, food companies, promotional products firms, law firms, hedge funds, accounting firms, commercial banks, investment banks, insurance companies, architects, travel companies, Fortune 500 companies – and any other company of any size that wants a cool, fun and cost-effective product their customers will love.
CollarCards are proudly made in the United States from environmentally-friendly recycled plastic and are fully customizable – customers can add any graphics, logos, colors, or tagline to their design