After far too long of a break due to a Pandemic, the Clean Show 2022 went ahead. If you missed it, I feel for you because there simply isn't a better way to see the latest in equipment, associate with some of the best progressive and forward-thinking minds in the industry, and meet, greet and pick up ideas from some of the best people and companies in the industry.

While many of us are still recovering from sharp declines in sales due to businesses sending employees to work from home and entire economies shut down, there was a common sense of 'I'm going to get through this' attitude on the show floor. The resilience within the dry cleaning industry is incredible. I marvel at how many people can take hits and drops in sales of up to 90 percent yet are still coming out fighting to grow or rebuild their businesses. I'm so proud and fortunate to associate with such brave and determined people.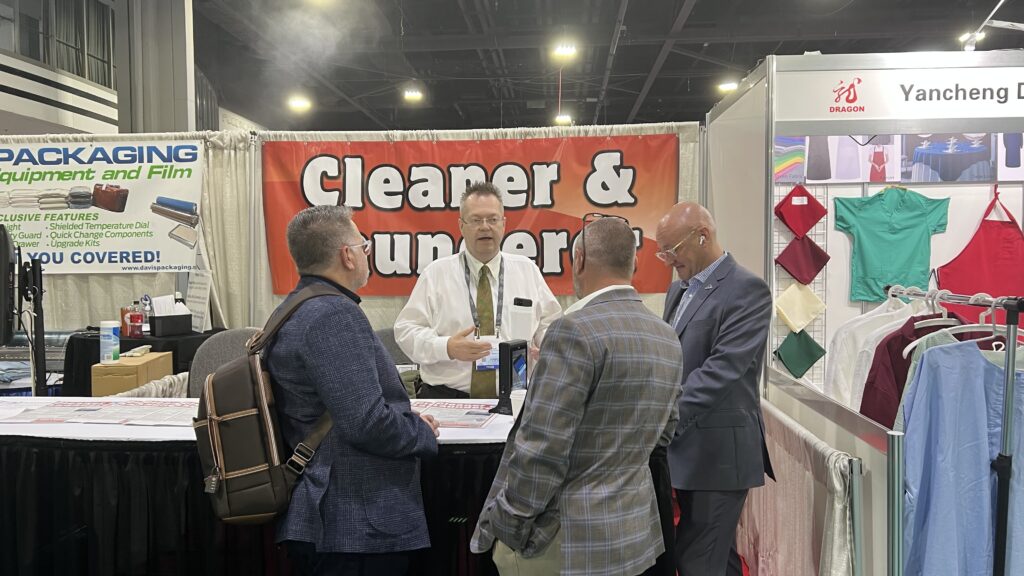 Within the equipment community displaying their gear, there was a marked pull back in equipment on display and for sale for the smaller mom and pop shops. No small wonder given the number of mom and pop shops that went broke or closed up because of the Pandemic. Most of the folks I talked to looking at equipment were looking for parts or repairs and only were interested in new equipment only if what they had was totally worn out beyond repair. So the small equipment guys had an uphill battle selling new iron.

But, the big iron guys, they reported good if not strong sales of equipment as there has been a lot of consolidation within the industrial industries forcing the need to reinvest in larger capacity equipment to keep massive production costs low and profitable.

I didn't find much that I'd consider new and ground breaking for the mom and pop shops equipment wise other than anything that could be multifunctional, automated, or could reduce or replace labor was being very closely examined. As an example, an automated kiosk to take in or return dry cleaning orders such as the Metalprogetti Kiosk dry cleaning store drew a lot of attention.

Another concept drawing interest at the clean show 2022 was the locker store concept. There was a lot of choice on the floor for small banks of lockers you could install in a condominium development, apartments, and offices to set up collection and distribution points for dry cleaning and laundry. Or, you could go all out and set up an entire locker store to create an unmanned collection and distribution point as a new location in markets where you could not set up a full plant or manned drop store.

One of the more interesting concepts shared with me was the new concept Tide store. This is a concept to set up a branded location in high traffic high visibility areas. The building itself acts as a huge, well lit, extremely visible billboard to sell itself, and provide an attractive extremely convenient service point to draw customers in for dry cleaning and laundry services.

I did run into one of my dearest friends and clients at one of the hotel bars and got caught up on his latest projects. He shared with me intimate details about a locker store concept he has been developing. But based on what he showed me, I'd say he has perfected his concept. He has set up an extremely advanced locker system inside an old bank automated teller kiosk, and it knocked my socks off. I would like to write more about this but given the amount of time and the investment he's made; I must keep quiet about a lot of details until he gives me permission to say more publicly.

But, all in all, innovation is still very strong within our industry.

The most common theme found on the clean show 2022 floor and in the seminar rooms off the floor was a deep, strong hunger for new ways of attracting pieces and sales into the businesses that remain. Marketing, advertising, business growth and new business models were all hot topics with seminars on such heavily attended.

SMRT Systems, the point-of-sale company, had a few mini-seminars set up off the show floor with special guests presenting on marketing concepts. I was blessed with an invite to attend a session and found great value from guest presenters on using Tik Tok social media as a marketing tool and advanced management techniques from Kermit of Methods for Management.

On the clean show 2022 floor, Spot, another point-of-sale company, was demonstrating and explaining more sales and management techniques to many drycleaners. As usual, folks were getting their heads filled with more concepts and ideas than they could possibly absorb in just a few days.

DLI featured speakers with pre-show educational seminars. I was excited to hear from two featured presenters and was not disappointed. These presenters offered valuable information you could take home and begin using in your business immediately.

Dave Coyle presented 12 immediate cash flow producing concepts you could use in your business. Two of his concepts absolutely floored me with the simplicity but incredible brilliance of strategy applied. Look, I'm an old dog, but I know a valuable concept when it's taught to me, and Dave gave away a couple of hum-dingers that you had to be there to get.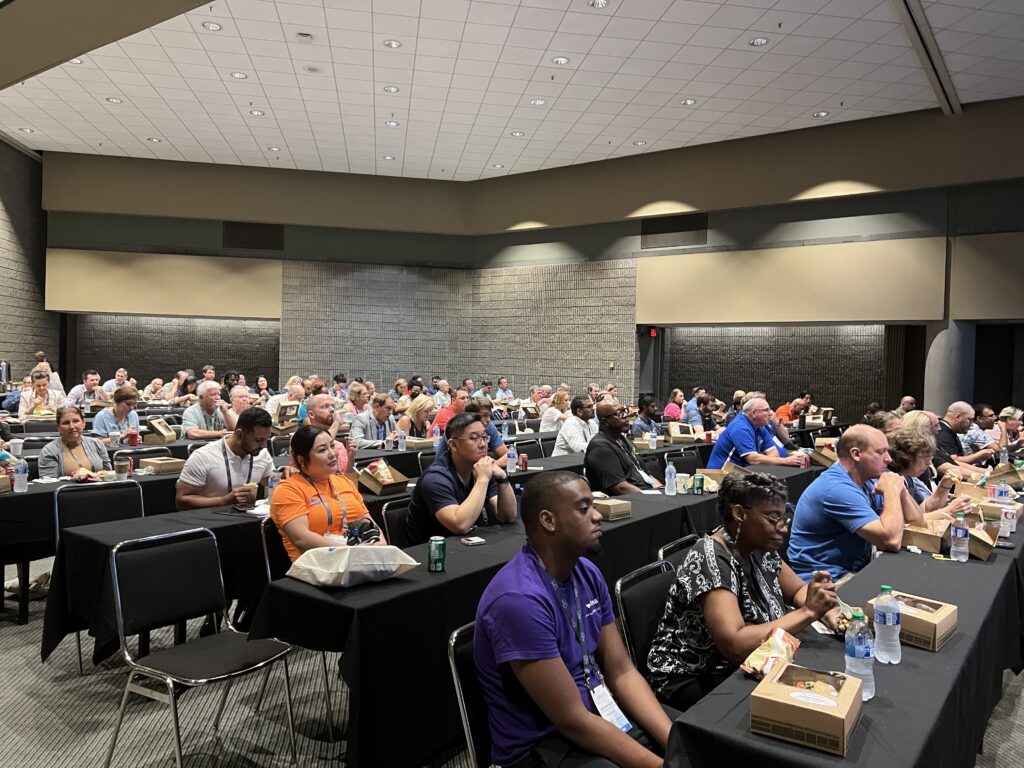 Norman Way presented; 'How to use your point-of-sale system for marketing', another topic close to my heart and interests. Slide after slide, valuable nuggets of information were freely shared along with fantastic real-world examples of data, information applied through strategic marketing plans, and delivered in finely crafted professional graphic designs in email, texting and direct mail. Again, my fingers experienced writer's cramp trying to scribble down all the fantastic ideas flowing from the screen and over the public address system.

After the show, at cocktail receptions, dinners, evening parties, after parties, in hotel bars, and even on the shuttle buses to and from the show and hotels, there was a buzz of conversations. I had so many people asking me, don't you find it annoying or threatening with all the competition out there? Actually, no, I don't. This industry has taken some extremely serious and debilitating knocks that have set it into crisis on a global scale. None of us have an exclusive lock on creativity, ideas, innovation and inspiration. We, as an industry, need to rebuild and restore our craft to its former glory and profitability, therefore we need every hand, every consultant, every idea we can get. The more, the better.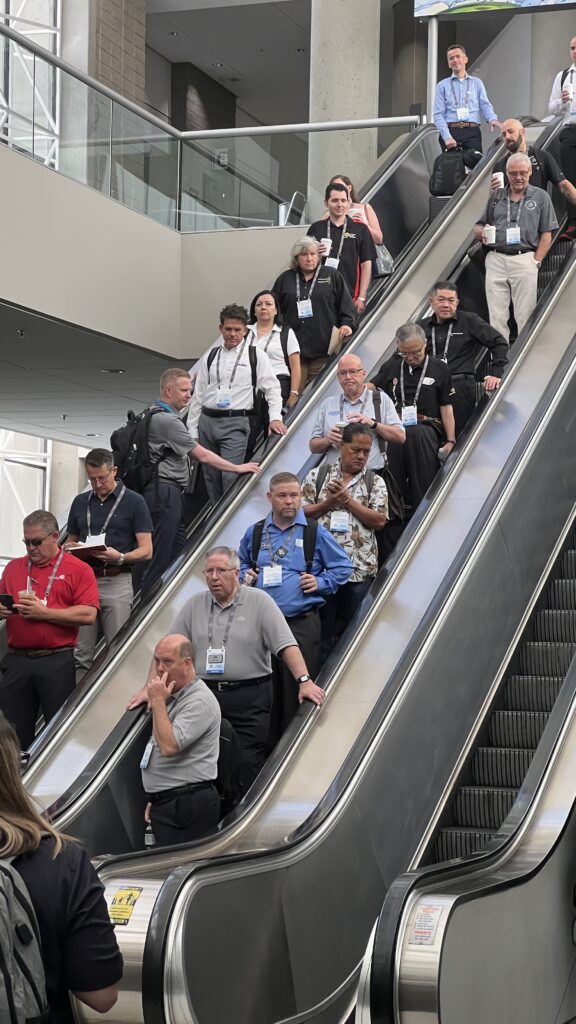 This latest Clean Show 2022 was a turning point for this industry. If you missed it, you missed a lot of opportunity to recover or move ahead. It's going to be three years until the next one. Three long years until you get another opportunity to associate, congregate and grow.