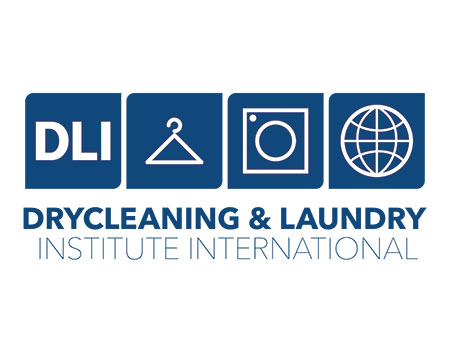 There's a light at the end of the tunnel and it's getting brighter every day, but the Drycleaning & Laundry Institute is not slowing down. In March, DLI offers members 20 events: 10 virtual training sessions and 10 separate opportunities to discuss industry-related topics. Two webinars are held each Tuesday and Wednesday at 1 p.m. eastern and Peer-to-Peer Zoom meetings are held each Tuesday at 10 a.m. and Wednesday at 3 p.m. eastern. To help members keep pace, DLI sends email reminds two hours before each event begins.
March 2021 Webinar Schedule
In addition to twice-weekly Zoom meetings, DLI offers two webinars each week to help drycleaning business owners adapt and train employees.
DLI presents the following schedule of webinars and virtual training opportunities, all programs go live at 1 p.m. eastern:
• Tuesday, March 2
Smoke & Fire Restoration Services with FRSTeam
• Wednesday, March 3
Supply Chain Disruption, a Panel Discussion with Industry Suppliers
• Tuesday, March 9
All About Dye Stains with Brian Johnson, DLI Director of Analysis & Education
• Wednesday, March 10
Customer Service with Frank Brierchek of Seitz, The Fresher Company
• Tuesday, March 16
Little-Known Tax Breaks Can Add Up to Significant Savings with Puzzle HR
• Wednesday, March 17
The Magic System that Allows Price Increases to Fund You and Your Team Members' Raises with Industry Marketing Coach Dave Coyle of Maverick Drycleaners
• Tuesday, March 23
Reputation Management with Yash Patel of BeCreative 360
• Wednesday, March 24
DLI Members share secrets on Engaging with their Customers—Panel Discussion
• Tuesday, March 30
Easy Tools to Make Attention Getting Videos with DLI's Peter Blake
• Wednesday, March 31
Computer Security Systems Part II: Backups, Tips, Hard Drives, Malware Prevention Software and More with Chris Birk of One Hour Cleaners
"Our goal, as always, is to give members more value than the cost of membership, even in these challenging times," said Mary Scalco, DLI's CEO. "Now is the time to make sure you and your staff have the skills required to take on new challenges or even brush up on some old ones," she said.
"This month's schedule is packed with more weekly training webinars covering topics that are not only important for your staff but for yourself and your management team," Scalco said. "We also host Peer-to-Peer Zoom calls every Tuesday and Wednesday. Members hear how other cleaning business professionals are adapting to the current business climate, share ideas, get answers to questions and even just vent. DLI's doors are always open and all drycleaning professionals are invited to join DLI and participate in these events."
On Demand Video Library
Each week DLI adds recordings of the presentations to make them available to members who may have missed the live program. Members login to DLIonline.org and click the program to watch. DLI's archive currently contains more than 60 videos on the following topics:
• COVID-19 Relief Programs
• Diversification
• Maintenance
• Management
• Marketing
• Production
• Finishing
• Stain Removal
• Business Sales and Acquisitions
Strength in Numbers
All professional drycleaning and laundry business owners are invited to join DLI and participate in these programs, access the video library and enjoy the many benefits of DLI Membership. Call 800-638-2627 or visit DLIonline.org/Membership for more information.