Methods for Management held the long-awaited Success 2021 Conference in Norfolk, Virgina on October 7th -9th, 2021. The two-day conference held at the beautiful Hilton Main hotel was jam-packed with learning and socializing, with members – new and old, along with industry sponsors from across the U.S. attending. The excitement of reconnecting in person was felt by all who attended.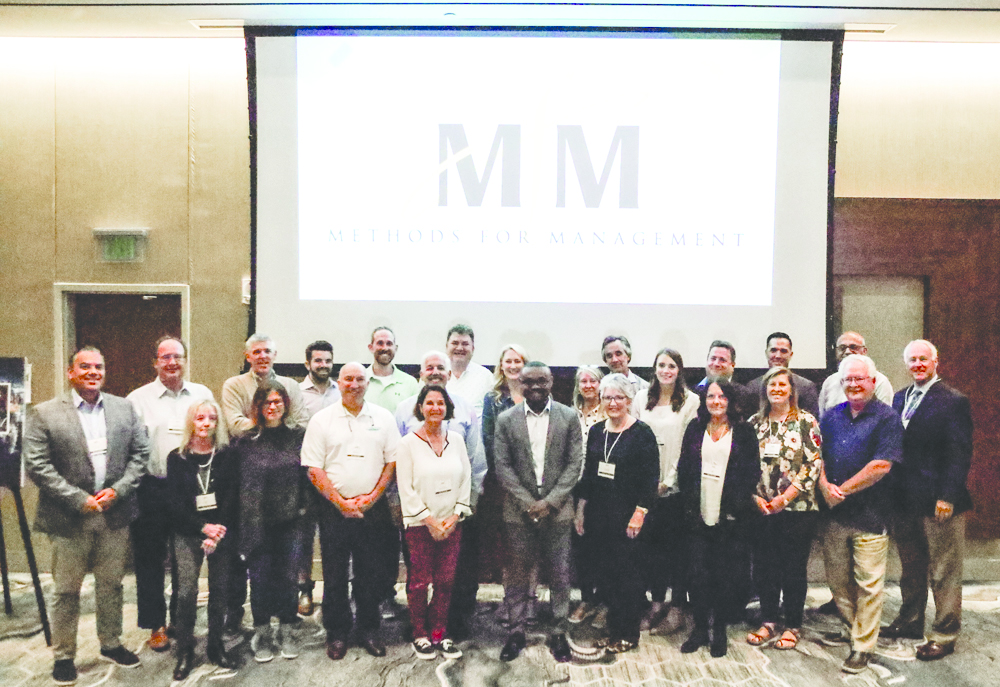 The conference started strong with an intimate cocktail reception where members and sponsors mixed and mingled and could catch up and reconnect in person.

The following two days included exceptional presentations focused on: navigating the labor shortage, improving customer experience, the importance of digital marking and online reviews, creating and sharing your vision, time management and the latest MfM BI Financial platform updates and integrations. As MfM Member, Amin Bata owner of Pepper Square Cleaners in Dallas, Texas said, "Methods for Management does the most diligent job putting together relevant and timely speakers where growth-minded owners benefit professionally and personally.

Members also enjoyed presentations from industry-leading POS management companies, SPOT and SMRT, as well as break-out rooms where members could meet one-on-one with them to answer questions and help solve problems.

Member Monika Manter of Balfurd Linen Service, Balfurd Dry Cleaner and CRDN of Central Pennesylvania & Northern Pittsburgh summed up the conference perfectly by saying, "As always, SUCCESS was a fabulous event in a great location with knowledgeable speakers. I came home from SUCCESS with a ton of ideas that I could immediately apply in my business. The meeting was jam-packed with actionable tips from exceptional speakers. It felt great to gather in person, eat at amazing restaurants and catch up with friends whom I haven't seen in a while."

The final day ended with another cocktail hour, followed by the Success dinner, where members enjoyed delicious food, fabulous wine and great conversation.

Overall, the conference was a huge SUCCESS and it was great to see everyone in person. "It was an amazing opportunity to get back together personally and was a great reminder of the value of industry organizations like Methods for Management," said Kermit Engh, managing partner for MfM.
Methods for Management wishes to thank all the attendees for their active leadership roles throughout the conference, the speakers and the generous industry sponsors that made MfM Success 2021 a true success.

Success 2021 sponsors: SMRT, Kreussler, Seitz, Sankosha, Cleaner Marketing, M & B Hangers, EZProducts International, SPOT, Cleaners Supply, Fabritech, Sanitone, The Association of Wedding Gown Specialists, Select Risk Insurance, GreenEarth, Luetzow, Kleerwite Chemical, EnviroForensics.