Delta Air Lines takes female owned sustainable supplier under their wing.
Delta Air Lines has selected Los Angeles based, female owned The Green Garmento to participate in the inaugural class of its Supplier Development Academy (SDA). The Academy, part of Delta's corporate commitment to employee and supplier diversity was launched this month with the objective of expanding and strengthening the company's relationships with businesses owned by minorities, women, veterans, the disabled and members of the LGBT community. The Green Garmento, owned by Jennie Nigrosh, joins five other companies in the pilot program, each selected by Delta for its potential to do business with major corporations.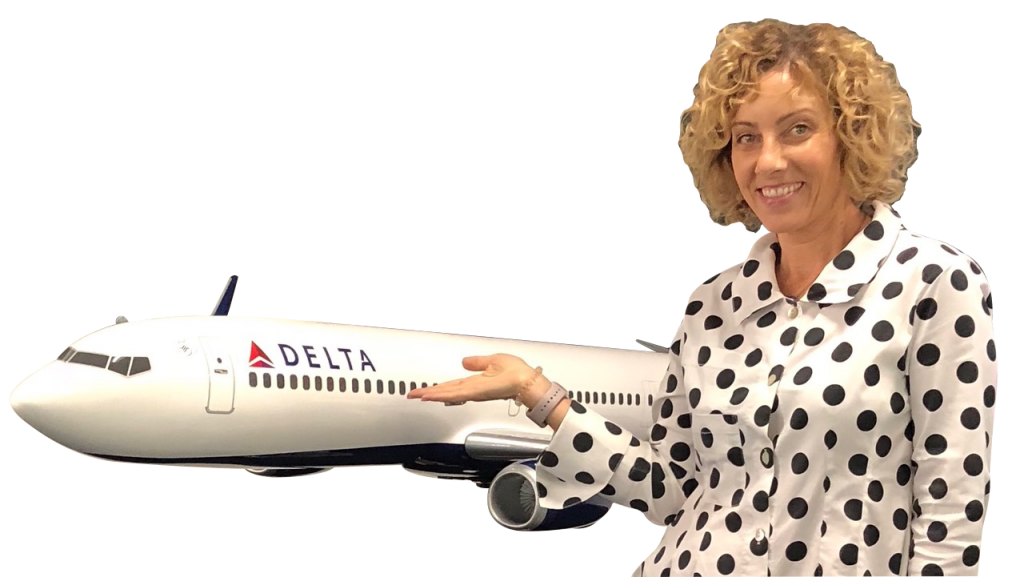 As an SDA participant and current supplier to Delta, Nigrosh will undergo a rigorous curriculum of workshops, assessments, classes and interactive sessions designed to build capacity, address areas of opportunity and familiarize the participants with corporate supply chain best practices. Says Nigrosh, "This is kind of a "pinch me" moment for myself and for this group of amazing suppliers. I thought going on The Shark Tank was cool – having Delta Air Lines believe in our mission to lower the global carbon footprint by offering sustainable alternatives is truly next level."
Speakers at the inaugural gathering of SDA included Delta senior executives, procurement professionals and Nicole Jones, Delta's Director of Global Innovation. Each quarterly intensive will feature Delta leaders and subject matter experts addressing strategies and other topics essential to small business development. The first group will graduate in the fall of 2019.
A certified WBENC female owned business, The Green Garmento was founded in 2008 and specializes in sustainable products and solutions for corporations and consumers. Its foundational product, the all-in-one reusable dry cleaning bag can be found in 27 countries and has helped keep an estimated 3.5 million pounds of plastic from entering the ecosystem. Its mission to lower the global carbon footprint is served by its tagline, "Be fantastic… use less plastic," and serves a myriad of dry cleaning and laundry professionals, hospitality and Fortune 500 clients such as Walmart, Proctor & Gamble and of course, Delta Air Lines.
Please visit thegreengarmento.com for more information on Nigrosh and the company. Join the #movemento FB @thegreengarmento TW@greengarmento IG @greengarmento