Dear Stain Wizard,
I knew if anybody could help me with this you could.
Pictured is the 1927 Exeter High School graduation gown worn by my mother.
I want to restore it but am afraid bleaching could fade or remove the green trim.
What do you suggest?
Regards,
Greg Smith
Paragon Cleaners
Visalia California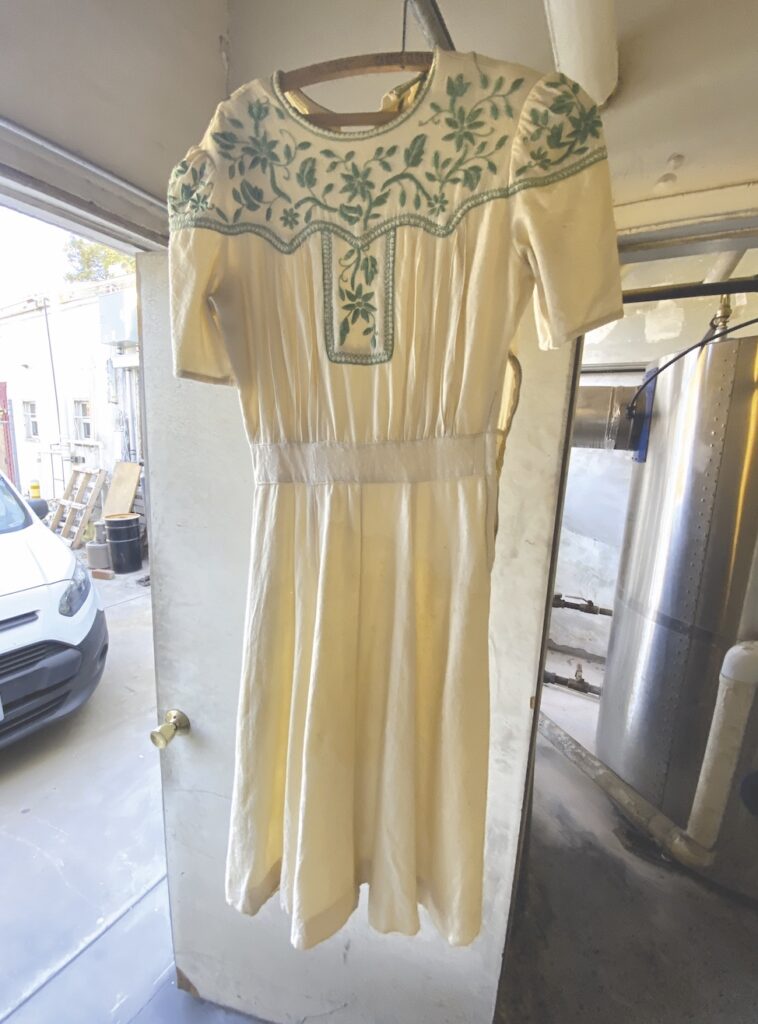 Dear Greg,
Thanks for the question and for the photos.

Restoring garments almost 100 years old requires patience and skill. You are restoring a Family Heirloom. Depending on how it was stored makes a huge difference on how successful we can be.

Luckily for you, this gown was stored with care. There is no mold or mildew. The gown looks to be in solid condition.

First

Never put an old, dried out garment into any bleach bath.

You need to rehydrate the fibers by soaking in warm water and neutral soap. Failure to do so will result in cracking, especially on raw silks and satin silks.

In a plastic tote, tub or sink, place a white net bag into the water.

Take approximately 2 gallons of 110-120 degree water

Use an Acid bleach. (DroGo B from A.L.Wilson) This will give you faster, better results than soaking in sodium perborate or an Oxygen bleach. Use 2 oz of bleach per gallon.
Soak for 30 minutes to 1 hour.

In a separate container fill with 2 gallons of cool water.
Remove the garment from the bleach bath by lifting it up using the net bag. (the net bag will keep the garment from possibly tearing).
Soak in this rinse for 20-30 minutes.

To dry

The safest way to dry a delicate, fragile garment is to use clean, white, 100% cotton beach towels and lay the garment/ net bag onto the towels. Then roll the towels up, like a cinnamon roll. Wait 30 minutes. You'll be amazed how much water the towels will absorb!

Unroll the garment from the towels. The garment will still be damp. Air dry, then finish.
Use the before and after pictures of these garments. Post them to your Facebook or social media accounts to advertise this specialty service.
Charge accordingly: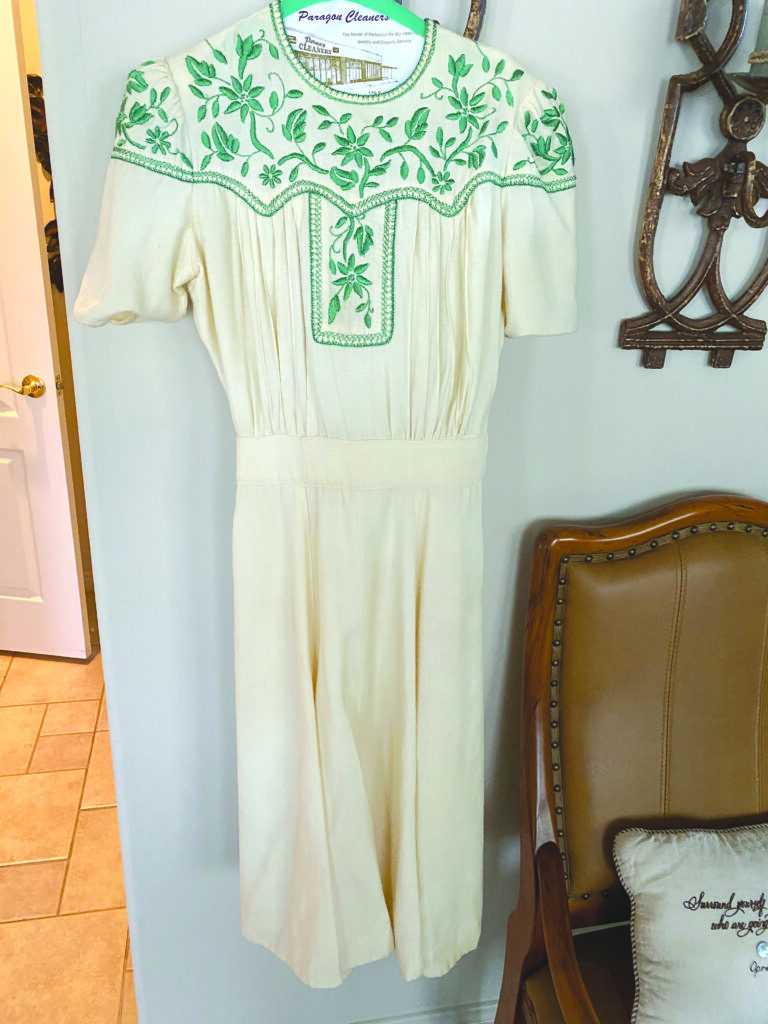 Christening gowns can run $75.00 –150.00
Restoring vintage wedding dresses can run between $150.00 – $1,000.00
Good luck!
Jeff Schwarz "The Stain Wizard" has been in the drycleaning and laundry industry since 1991. He is a Regional Vice President for A. L.Wilson Chemical Company covering 18 states and Western Canada.

Jeff has been part of several drycleaning associations and conducts seminars and in-plant training across the United States.

He wears his stained lab coat as a tribute to Doris Easley.

He writes for various trade publications as a tribute to the legacy of his closest friend Kenney Slatten.
Jeff can be reached at (201) 240-9446 or email: JeffSchwarz@Alwilson.com.