WHO: Brian Fish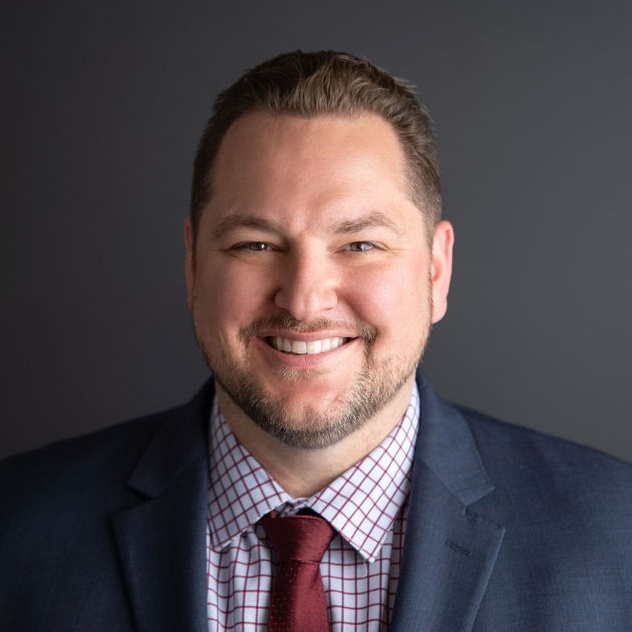 WHERE: South Kingstown, Rhode Island
WHAT: A family-owned and operated company, Pier Cleaners has been a tradition since 1956. Its attention to fine quality and dedication to superior service has cemented the reputation of Pier Cleaners as a premier garment care specialist. In addition to three physical locations in Rhode Island and Connecticut, Pier Cleaners provides pick-up and delivery routes covering Southeastern Connecticut, Southern Massachusetts and Rhode Island.

Fish's entrance into the family business occurred at age 10 when his primary tasks were sweeping floors and folding towels. During his thirty-year career with Pier Cleaners, Fish has methodically worked his way through a broad scope of many facets in the industry. His duties have included customer service, pressing, assembly, route manager and production manager. He is currently the manager at Pier Cleaners, a position he has held since June 2016.

In addition to building the family business empire at Pier Cleaners, Fish is a devoted family man. He is married to Laura and has three children (Owen, Leah and Hailey).
THE ONE THING I TRY TO DO ON A DAILY BASIS IS…
Go for a walk.
MY FAVORITE QUOTE IS…
All depends on the day but my favorites include:
"Tell me and I forget. Teach me and I remember. Involve me and I learn."
Benjamin Franklin
"Never let the fear of striking out keep you from playing the game." – Babe Ruth
"Life is 10 percent what happens to you and 90 percent how you respond to it."
Charles Swindoll
MY DEFINITION OF SUCCESS IS…
Personally – being better today than I was yesterday.
Professionally – whenever a coworker that I support receives a promotion.
MY MORNING ROUTINE IS…
Wake up early enough to not be rushed. When I feel rushed in the morning it starts the day off wrong and ends up leading to a lot of rushing throughout the day.
Dress for success. Dressing good makes you feel good. Feeling good keeps the positivity going and a positive mind-set is where the dreams come true.
Write down the 3 most important things that I will get accomplished that day.
Check in with the key members of our staff to see if there are any issues they need to discuss personally or professionally.
Double check my schedule for the day.
Turn up the music, turn on "do not disturb" and get to work!
I AVOID DISTRACTIONS BY…
Time blocking and use of the "do not disturb" setting on my phone.
I OVERCOME ADVERSITY BY…
Stepping back from the issue. Taking a few moments to reflect on the issue from my standpoint and from another's (if applicable) and then addressing the adversity or issue with a plan in place to succeed.
THE MOST IMPORTANT LIFE LESSON I HAVE LEARNED IS…
You have two ears and one mouth; you should use them proportionally. Listen to what others have to say fully before thinking of or starting to reply. Also, if you don't have an answer in that moment, it is okay to tell someone you will think about it and get back to them.
THE BEST CAREER ADVICE I EVER RECEIVED IS…
It is all about who you know, not what you know. Network with people within and outside of your industry. Be an asset to your sphere by being able to assist with problems or issues your sphere has whether it is within your industry or not.
MY NUMBER ONE SMARTPHONE APP IS…
Apple music. Upbeat music if I have to step in and press, background music if I'm assisting at the front counter and meditation sounds if I need to focus on writing a document or organize a presentation. It has something to help me stay focused on the task at hand no matter what it is that I need to get done that day.
WHEN I RELAX, I LIKE TO…
Listen to music, watch a movie, or work on a puzzle with my daughter.
THE BEST MOVIE I HAVE EVER SEEN IS…
The Shawshank Redemption
IN 5 YEARS, I HOPE TO BE…
Focusing more on the long-term planning of the company.
I AM WORKING TOWARD THAT 5-YEAR GOAL BY…
Putting systems in place today that can support my goals of tomorrow.
I AM MOST AT PEACE WHEN…
Sitting around the table with family and friends sharing food, drinks and stories.
MY SOURCE OF INSPIRATION IS…
My family.
I WORK TO IMPROVE MYSELF BY…
Remembering to take time for me. Often, we get caught up in the day-to-day grind; everything that needs to be done for work, kids activities, kids school, upcoming birthdays or events, etc. We get lost taking care of what is required or what is needed and forget that if we don't take care of ourselves, we won't be there to support those who rely on us.
I NEVER LEAVE THE HOUSE WITHOUT…
My phone. It used to be my wallet or my keys but today your phone can replace both of those things and more!
A PODCAST I RECOMMEND IS…
The Joe Rogan Experience
I HANDLE DISAPPOINTMENT BY…
Doing a mindless activity. Sanding my deck, going for a walk, playing a video game, mowing the lawn, etc. While they require some focus on the task it also allows me to work through my disappointment, my emotions, my thoughts and more often than not, afterwards I am in a much better place.
WHEN I WAS YOUNGER, I WANTED TO BE…
Anything BUT in the family business.
MY "SUPERPOWER" IS…
Patience.