A Pasadena, California dry cleaning and laundry service offered prizes for local residents who successfully predict the winners of Sunday's 93rd Academy Awards.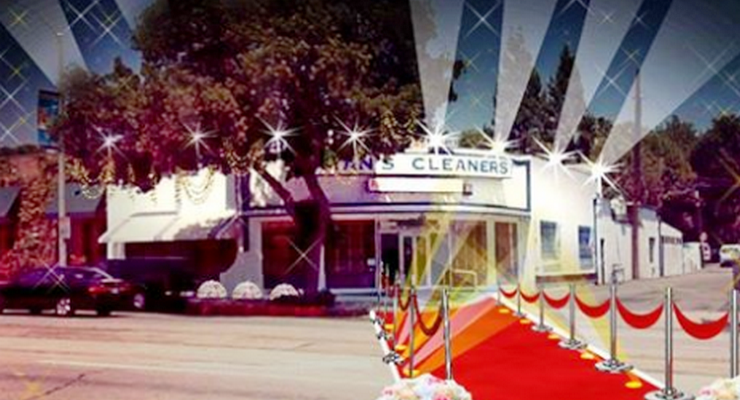 Bryan's Cleaners and Laundry, 544 S Arroyo Parkway, held its "Pick the 2021 Oscar Winners Contest."
Anyone living or working in Pasadena or the surrounding communities is invited to fill out an online entry form and select their predictions for the Oscars in eleven categories. No purchase is necessary, and entries were accepted until 4:59 p.m. Sunday the day of the Oscars.
The business has been running the contest for five years, according to John Leano of Bryan's Cleaners and Laundry. While it was partly meant to help increase the business exposure, the main goal is fun.
"Dry cleaning and laundry can be such a mundane thing. And we wanted to not only make it a marketing thing for us, but also give our customers a chance to… interact with us," Leano said.
The 1st-place winner will receive an $83 gift card for Bryan's, to commemorate the company's 83rd anniversary, along with their choice of Netflix, Redbox or movie theater gift certificates, representatives said.
Those who finish in 2nd through 5th place will receive gift cards for Bryan's worth $100, $75, $50 and $25, respectively.
"Sixth place and lower are guaranteed to receive absolutely nothing but BRYAN'S Cleaners & Laundry reserves the right to hand out participation prizes just for showing up and trying," according to the contest guidelines.
The first rule: No cheating.
"And we are very serious about rule number one," Leano said. "We don't like cheaters. So if someone does cheat and we catch them cheating, we will confiscate their clothes that they're currently wearing at the time of cheating. And we will clean them and we will press them. But if they want to get them back, they have to give us $2,000."