Sharon W. Kajiwara "MAMA" 77, passed away on March 12, 2022 at Providence St. Jude Medical Center in Fullerton, California.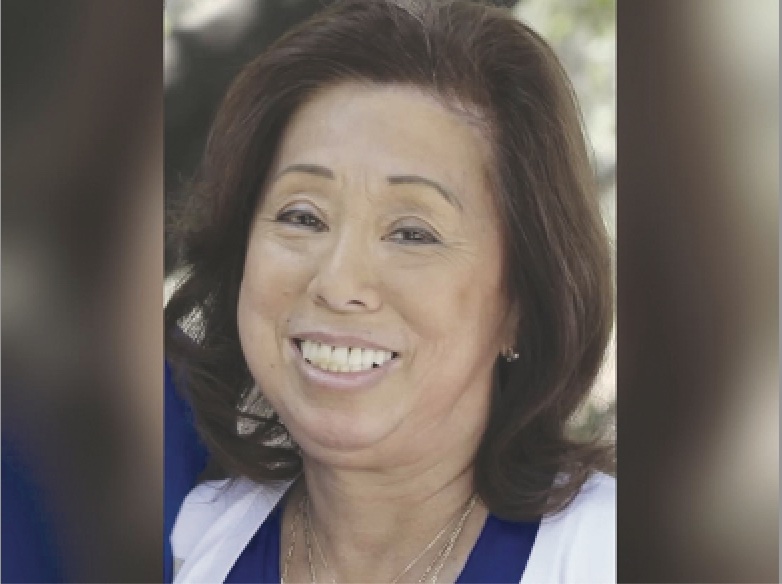 Sharon was born on October 29, 1944 to Edwin Wong Aloiau and Violet Hee in Honolulu, Hawaii. After graduating in 1961 from Kalani High School in Honolulu, Hawaii. She moved to the mainland to attend college at Woodbury University located in Los Angeles, California

Sharon and Arthur Kajiwara reconnected in Los Angeles, California. She and Arthur married in Las Vegas, Nevada on June 27, 1964. She was an avid entrepreneur as she operated many different home-based business opportunities such as Princess House, Martin Sunglasses, jewelry sales, and Tupperware where she networked and established many life-long friendships. Together, Sharon and Arthur opened a successful dry cleaning equipment business in South El Monte, California. They continued their successful entrepreneurial skills with ownership of several 1-Hour Photo stores, a dry cleaning business, and most recent, This N' That, a dry cleaning/scrapbooking/gift shop.

Sharon and Arthur had five children: Lance, Dale, Diana, Debra, and Kari; seven grandchildren: Magdalena, Miranda, Tyler, Keilani, Joshua, Kekoa, and Kale'a. Family was incredibly important to Sharon, and she loved and cherished her grandchildren. She was a dedicated wife and mother who effortlessly and successfully balanced her work and home life. Sharon was a respected and cherished business owner in the Chino Hills area for more than 25 years where she established many professional relationships and friendships throughout the years.

Sharon was a loving daughter, sister, wife, mother, grandmother, and friend. God welcomed Sharon home as she now joins her parents, Violet Hee and Edwin Aloiau; sister, Edwina Aloiau; and daughter, Dale Lynn Kajiwara in Heaven. Sharon is survived by her husband: Arthur Kajiwara; son: Lance and Tammy Kajiwara; daughters: Diana and Chad Harrell; Debra and Ken Johnson; and Kari and Jason Williams; grandchildren: Magdalena, Miranda, and Joshua Kajiwara; Keilani, Kekoa, and Kale'a Johnson; and Tyler Williams; brothers: Edwin Aloiau, Jr., Walter Aloiau, and Alan and Joanne Aloiau; niece and nephew: Arissa and Archer Aloiau.

Memorial Services on Thursday, March 31, 2022
https://everloved.com/life-of/sharon-kajiwara/