Dear Stain Wizard,
I'm in charge of all the sports uniforms here at a Division 1 College in upper Midwest, when we play games in the South, the red dirt stains are a real bearcat to remove!
Do You have a solution for this?
See my before photos of white baseball pants with stains.
Signed Mike in Minnesota
Dear Mike,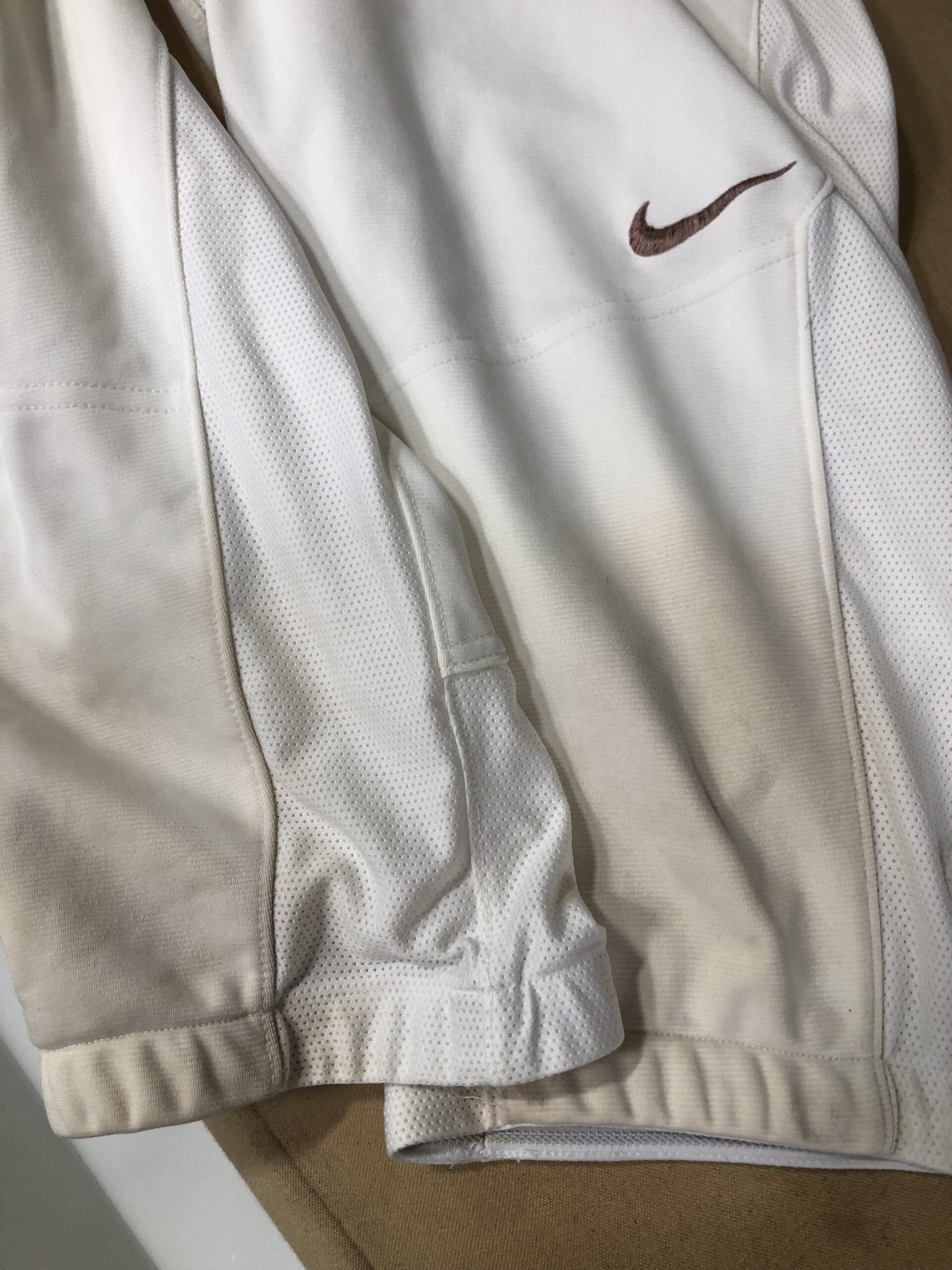 The stain you are referring to is what we call Red Clay. You are right when you say it's a southern states issue, Louisiana, Texas and Oklahoma are known for their red clay. Baseball/Softball infields are made up of this dirt. When it gets fused into the fabric, it IS a challenge to remove.
Major League Baseball, the NFL and colleges across the country have the same problem you do. They use titanium stripper YellowGo. Here is what they do:
Step 1: Launder the uniforms as usual. This will remove the loose dirt and solid soils from the fabric.
Step 2: On white uniforms you can soak the entire garment, or use the YellowGo, in your wash machine. Videos available at www.ALWilson.com. Click on the YellowGo bottle, click on videos.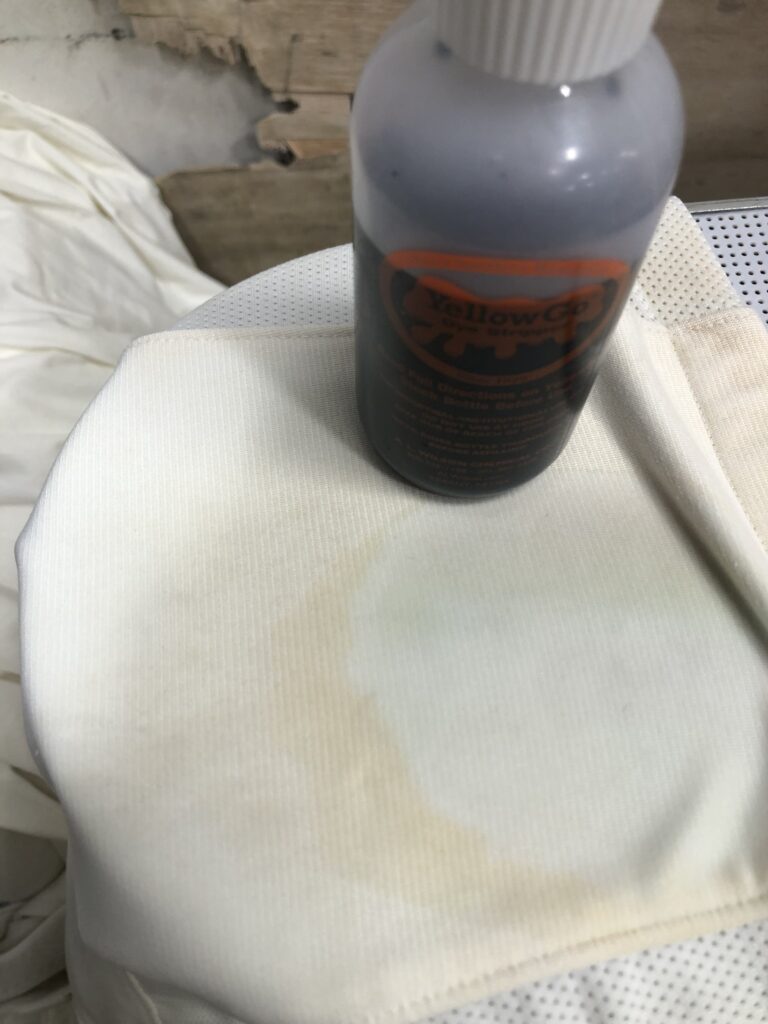 On colored uniforms, test the YellowGo, for color fastness before using. Some teams use a paint brush and apply the product directly onto the clay, then rinse in hot water, without affecting the color.
Don't forget, if you do change the original color, this color change can be reversed, by using a dilute solution of ammonia. That will restore the color.
With experience and a little luck you will be able to make these jerseys, like new again.
(After photos)
Good Luck and Best Regards,
Jeff Schwarz, The Stain Wizard
A. L. Wilson Chemical Co.
JeffSchwarz@ALWilson.com