I used to help out my dad after school and on Saturdays tagging the clothes, separating the laundry, shirts and drycleaning. Laundered items got a small piece tag, shirts got a 7-up button-hole tag and drycleaning got a jumbo tag. I remember having to go to the supply room where the extra cases of hangers, poly and spotting chemicals were stored and seeing boxes upon boxes of tags. There were blues, greens, yellows, whites. There were 1's, 2's, 3's……..all the way to the 8's. There were tags for 'press only', 'heavy stains', 'hand finish', 'tailoring', 'crease sleeves. I said to my teenage self, there's got to be a better way.
I grab my first bag, it's a Monday bag with four pieces. I reach for a number 4 tag, yellow for Monday, staple the jumbo tag to the invoice, pin the item tags to each garment, stack the tickets so that all the 4's are together, 2's are with the 2's, etc., then one by one put the tickets on an assembly hook and up on the rails, keeping the 1-piece items together, then the 2's, next the 3's, so on and so on, then wait patiently for each item to pop out of pressing for me to assemble back to the correct ticket and tag.
As the business grew and piece count increased, piece tag assembly got sluggish and inefficient. Our supply salesman suggested implementing a 100-piece lot system. It was a big change, intimidating at first, we thought at 300 pieces per day we were too small to reap the benefits, we were wrong. It took some time to really get warm and fuzzy, after that there was no looking back. It was fast, efficient and almost bullet proof as we climbed to 1000 pieces per day.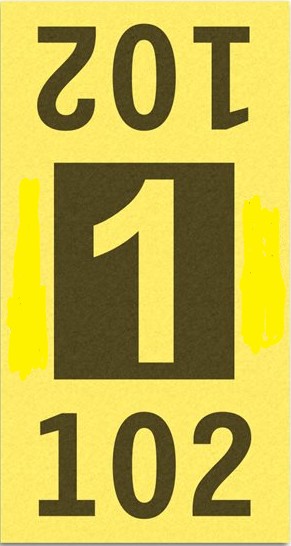 Fast forward a few decades and barcode use in drycleaning has exploded. You've probably seen those small heat seal labels (0.69" x 0.25") attached to garments and noticed how quickly check-in happens at those stores and how productivity soars in the sorting/assembly area of your operation. These labels help provide a higher level of service while reducing costs. When implemented correctly, barcodes ensure that customer care instructions are followed, create a life-of-garment history to prevent unwarranted claims and help build customer loyalty. No other technology claims all of this and—more importantly—delivers it at drycleaners every day.
Barcode scanning in a drycleaner is impossible without a durable, high quality label that's permanently affixed to a garment. Made from coated nylon with thermal transfer resin ink that withstands all cleaning processes, manufacturers have developed these labels to withstand the chemicals, moisture and heat of modern day drycleaning and laundry. Usually attached with a heat-seal press, these pre-printed labels are the most cost-effective way of transitioning from manual to automated. The number encoded in the barcode is a "license plate." of each customer's garment.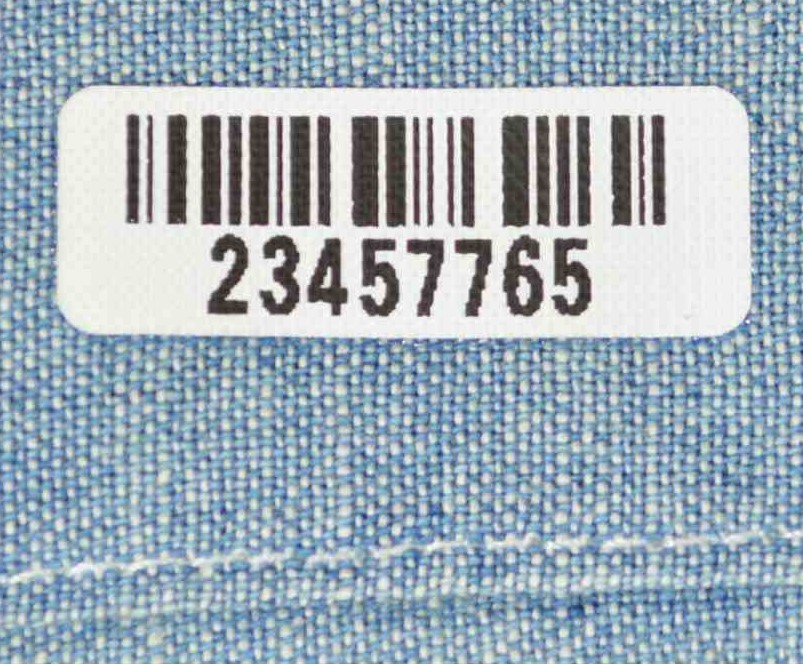 Barcoding offers both—lightning-fast data collection and nearly zero errors. (1) It's fast, accurate and inexpensive. (2) Work smarter and faster while delivering value-added personalized service. (3) Automate garment tracking across multiple stores. (4) Capture customers' order histories and cleaning preferences for every garment. (5) Gain handling efficiencies that dramatically improve time between drop-off and pick-up. (6) Manage customer relationships better and use data to uncover business building opportunities. (7) Life-of-garment labels – unobtrusively heat-sealed to fabric to remain scannable, without being degraded or detached by repeated cleaning processes. (8) Able to process more in less time with less mistakes. (9) It's an awesome time-saver, much better for tracking assembly and history of items. (10) Consistent pricing, accuracy of customer garment, plant processing, customer ID. (11) Makes inventory much easier. (12) Quick check-in. (13) Assemble faster and more efficiently. (14) Limit mistakes where an item belongs. (15) One and done: Affixing the heat seal barcode label on garments once completely eliminates the tedious tagging process for all future cleanings for the item. (16) Scanning barcodes on the Labels for drop-off, the garment automatically retrieves the customer information, item price and description, keeping item entry consistent. (17) Purchasing pre-printed heat seal labels allows you to start heat seal labeling with minimum upfront costs. (18) Fully integrated with Industry sorting/assembly conveyors.
How do I implement barcode technology in my store?
It starts with contacting your POS partner and discussing options. Pieces per day will be a factor in choosing the right sorting/assembly option. Then it's a matter of ordering heat seal labels and heat seal press(es). You can purchase through your POS partner, local supplier or online. Based on inventory turn at your store(s), it could take 4-8 weeks to label most of your customers items, afterwards you will continue labeling garments from new customers and new garments from current customers. You can plan well in advance of starting auto assembly by affixing labels ahead of time. The Marking in the process doesn't change much….. select the dept/category, describe the item and any upcharges, designers, disclaimers and colors just like you would normally do through your POS, affix a heat seal label to the garment (usually the care label), scan the label to link the description and price and you're done.
What's ahead?
Skip forward to RFID. Radio Frequency Identification is the future of garment tracking where the biggest value proposition will come from the reduction in labor requirements as well as increased read accuracy. Garment can be sorted and assembled without human interaction and with near 100% accuracy, as opposed to 80% accuracy with barcode due to human error. RFID technology avoids the limitations of barcode scanning, which requires line-of-sight access to each barcode and can only be used to scan one item at a time. Instead, RFID tags do not require line-of-site, and multiple RFID tags can be detected and read remotely and simultaneously. They can be read from a variety of distances based on the type of tag and the use of a handheld reader or a fixed RFID reader combined with an antenna. So, rather than having to pick up or turn over a garment to find and scan its barcode, a user can simply wave a handheld reader within range of multiple assets tagged with RFID. The device will automatically read and recognize the tags, even if they are located underneath the objects and are not visible. Moreover, fixed readers combined with antennas eliminate the need for handheld reading and provide a fully automated solution for tracking the movement or location of garments virtually anywhere in your facilities.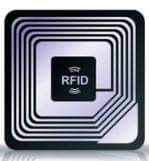 I'll go into further detail next month.