WHO: Luq Blackman, 45, was born in Brooklyn, New York. At age 12, he moved to Nebraska, where he currently works and resides with his family. He has been with Fashion Cleaners for the last six years. Three years ago, Blackman ascended to the Lead Route Sales Manager position.

WHERE: Omaha, Nebraska

WHAT: Owned by Kermit Engh and family-operated for nearly three decades, Fashion Cleaners has established its stellar reputation as Omaha's premier garment care specialist by focusing its passion on service and innovation. With seven locations strategically located throughout the metro area and a fleet of delivery vans offering free pick-up and delivery to the home or office, Fashion Cleaners has solidified its foothold in the industry for over 70 years.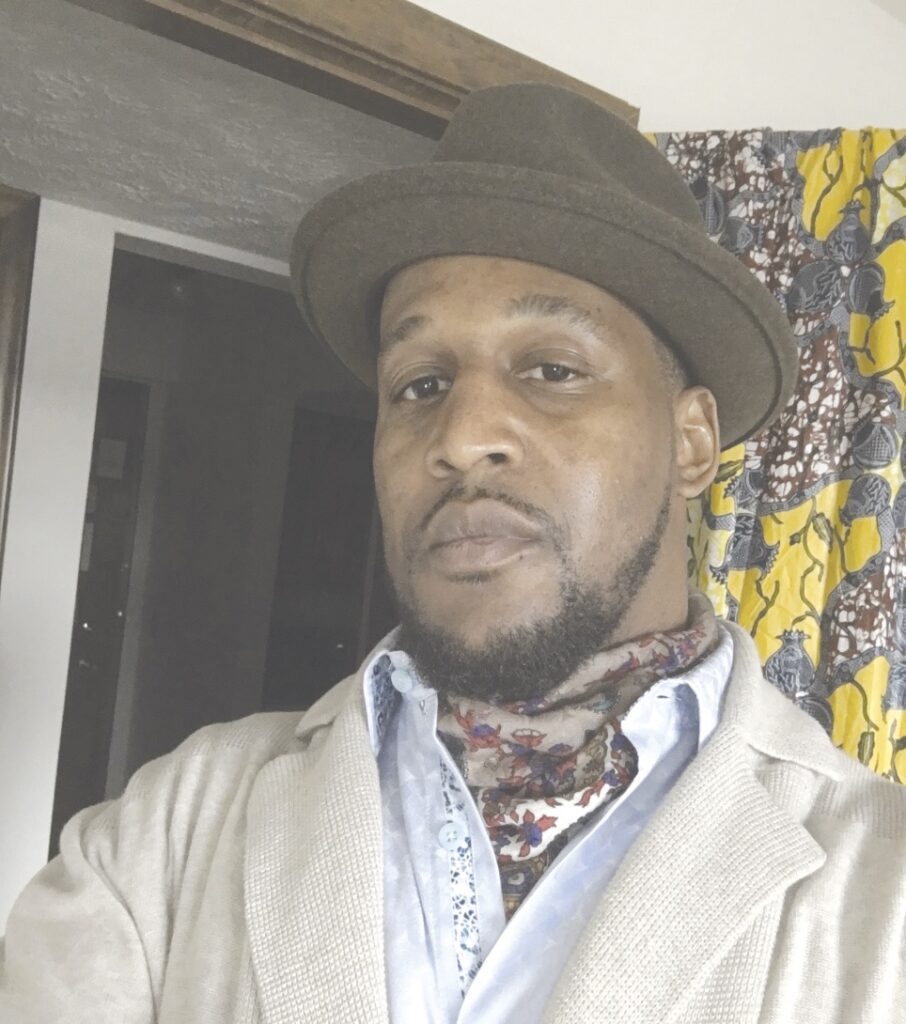 THE ONE THING I TRY TO DO DAILY IS…
To learn something new about being successful.
MY FAVORITE QUOTE IS…
"Proper preparation prevents poor performance." An elderly gentleman once told me about the five Ps, and it makes perfect sense.
MY DEFINITION OF SUCCESS IS…
Accomplishing personal goals.
THE BEST MOVIE I HAVE EVER SEEN IS…
King of New York.
I like Christopher Walken. When I first saw that, a lot of the neighborhoods and stuff reminded me of home. There are a lot of good actors that I like in that. I've always liked that movie, and I've watched it so many times. It's good. You're going to see a lot of actors when they were younger when they first started; Christopher Walken, Larry Fishburne, David Caruso, others.
I AVOID DISTRACTIONS BY…
Staying focused on the current task.
I OVERCOME ADVERSITY BY…
Adapting to it. By matching calamity with serenity.
THE MOST IMPORTANT LIFE LESSON I HAVE LEARNED IS…
That it's never too late to succeed.
THE BEST CAREER ADVICE I HAVE EVER RECEIVED IS…
That I can achieve great things if I work for them.
WHEN I RELAX, I LIKE TO…
Watch TV and cook. My go-to dish is halibut, sweet potatoes and kale. I've got so many different TV shows. I love all the superhero shows, but my go-to that I love watching is Chicago PD.
I WORK TO IMPROVE MYSELF BY…
Learning.
IN 5 YEARS, I HOPE TO BE…
An owner of a successful company. I would love to have something that is mine. I would like to build net worth and have something that I could leave my children. When I retire, I have some type of asset that continues to create wealth.
I AM WORKING TOWARD THAT 5-YEAR GOAL BY…
Studying and networking. I've been studying how to run a business, reading lots of books, taking notes from my bosses (Kermit Engh and Zach Orsi), networking and meeting new people.
I AM CURRENTLY READING…
The Great Game of Business by Jack Stack & Bo Burlingham.
It was given to me by Kermit Engh, my mentor, who has taught me a lot of things about business and networking. He gives me a lot of books to study and that has been great so far.
I love it; I'm engorged in it and have not been able to put it down. It's really helping me to understand business. It's helped me learn about my fellow employees, customer service, how to read P and Ls, balance statements and other types of business things that I never really knew about firsthand. It's a very good book!
THE BOOK THAT HAS HAD THE BIGGEST IMPACT ON MY LIFE IS…
The Bible. I'm very spiritual and have grown even more spiritual in the last three years of my life. I've had a lot of trials and tribulations in my life, and The Bible has always been with me. I've tried to live by its principles each and every day, and it has helped me have a great life that I have right now.
MY SOURCE OF INSPIRATION IS…
My higher power, God.
MY MORNING ROUTINE IS…
Pray, meditation and drink a glass of water.
I NEVER LEAVE THE HOUSE WITHOUT…
Praying and mediation.
I AM MOST AT PEACE WHEN…
I have done an honest day of work.
I HANDLE DISAPPOINTMENT BY…
Trying to do better and learn from it.
WHEN I WAS YOUNGER, I WANTED TO BE…
Rich. Well, I was a kid. Of course, I have seen everybody that had money, so that's what I wanted to be. But that's when I was younger. Now that I have learned what wealth is, I'd rather be wealthy than rich; and I've found the definition. Wealthy is my money working for me, not me working for my money.
MY "SUPERPOWER" IS…
Kindness.