WHO? Richard Aviles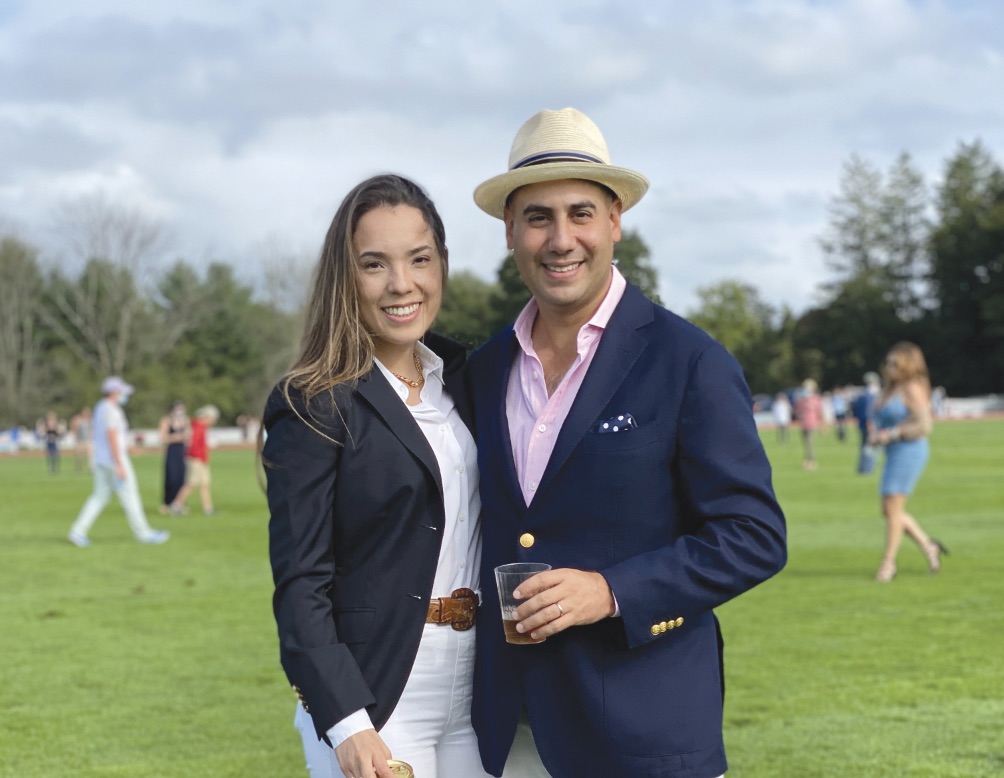 WHERE? New York City
WHAT? In the late 1960s, a young Puerto Rican man named Joseph Aviles bought into a dry-cleaning franchise called Betty Brite in Parlin, New Jersey. He was fresh out of the Marines and took immense pride in completing a job as meticulously and thoroughly as possible. He was a skilled craftsman who found pleasure in producing a quality garment for his clients. From his delicate touch of removing "impossible" stains to the altering, cleaning and restoration of a wedding dress for a bride-to-be, Joseph saw that his customers valued the service he provided to the local community.
In 1970, Victoria, an 18-year old from Colombia, had just been accepted to Princeton University. She was eager to attend but, unfortunately, did not have the appropriate funds to matriculate. To save a few dollars, Victoria applied for a job at Betty Brite. Joseph was hesitant to hire this scrappy fireball because he did not think she was tall enough to reach the hanging clothes' rails. Determined not to be denied an opportunity for gainful employment, Victoria jumped and grabbed onto the rails proving her range was capable enough to garner a chance. Amused by Victoria's gumption, Joseph hired her as the new sweeper and cleaning lady for the store.
As time went on, they worked increasingly close together in the business and into each other's hearts. Joseph and Victoria fell in love, got married, sold their Betty Brite store, moved into the city, and bought 10 Downing Street Cleaners in lower Manhattan. A few years later, they purchased a store in the heart of downtown Brooklyn, called Bridge Cleaners & Tailors. 10 Downing Street Cleaners later moved two blocks away to become King Garment Care.
In 2019, King Garment Care and Bridge Cleaners combined their brands to become Kingbridge Cleaners & Tailors. Today, Victoria, her son Richard (President of the family business) and Richard's wife Melissa continue to care for each garment with the same joy, passion, and attention to detail Joseph did all those years ago.
MY MORNING ROUTINE IS…
Oatmeal, tall cup of coffee, and write out a to-do list while it's fresh in my mind.
THE ONE THING I TRY TO DO ON A DAILY BASIS IS…
See my father. We're very close and live close. We try not let a day go by that we hang out for a few minutes or enjoy a meal.
MY FAVORITE QUOTE IS…
"You hesitate, you lose."
THE BOOK THAT HAS HAD THE BIGGEST IMPACT ON MY LIFE IS…
The Giving Tree by Shel Silverstein.
I AM CURRENTLY READING…
Eat a Peach by David Chang.
MY DEFINITION OF SUCCESS IS…
Having the time to do what I love and help good people along the way.
THE BEST MOVIE I HAVE EVER SEEN IS…
Coming to America.
I AVOID DISTRACTIONS BY…
Listening to 'Brain Food' on Spotify. Help keeps me focused and quickly cross things off my list.
THE MOST IMPORTANT LIFE LESSON I HAVE LEARNED IS…
"Make the day count. You can spend all day doing a bad job or doing a good job." Mom told me this as a child when I wasn't doing my homework. The thought of making the best of a day has always stuck with me. Today, it's a reminder to be productive and keep moving forward.
I OVERCOME ADVERSITY BY…
Listening, thinking and being calculative. It's difficult and reckless to make decisions reactively. Very often, solutions present themselves with a little time to think about how to handle whatever is thrown your way.
THE BEST CAREER ADVICE I EVER RECEIVED IS…
"Never dress like you need a raise." My mother instilled in me from a young age the importance of looking your best. We sell dry cleaning. We should dress better than anyone.
MY NUMBER ONE SMARTPHONE APP IS…
Strava.
WHEN I RELAX, I LIKE TO…
Walk around NYC with wife Melissa and dog, Henry; taking photos with my Leica Q.
I AM MOST AT PEACE WHEN…
On my road bike in Central Park.
IN 5 YEARS I HOPE TO BE…
A few pounds lighter and healthier, with a heavier bank account.
I AM WORKING TOWARD THAT 5-YEAR GOAL BY…
Eating better and making exercise part of my daily routine. The older I get (thought I'm still young), the most I realize time is my precious asset.
I WORK TO IMPROVE MYSELF BY…
Reading and diving deep in subjects other than dry cleaning. There's nothing more boring than someone that can only speak on one subject. We're at an incredible point in history where we have the resources to access classes, individuals, groups and information about anything that interests us.
THE BEST LIFE-HACK I KNOW IS…
Completing the most difficult task on your to-do list first. Mark Twain once said, "Eat a live frog first thing in the morning and nothing worse will happen to you the rest of the day."
I NEVER LEAVE THE HOUSE WITHOUT…
My iPhone. Great opportunities can call at any hour. I'm not at the point in my career where I can disconnect for a few days.
A PODCAST I RECOMMEND IS…
Revisionist History by Malcolm Gladwell.
A GO-TO BAND OR MUSICAL ARTIST ON MY PLAYLIST IS…
The Beatles.
SOMETHING EVERYONE SHOULD TRY AT LEAST ONCE IS…
Food. We unfortunately program ourselves to write-off different types of food when we're young. Hats off to Jeffrey Steingarten, food critic for Vogue Magazine, who taught me to try the "least appealing" dish on the menu. The advice has led to some of the best culinary experiences of my life.
MY SOURCE OF INSPIRATION IS…
Mom and Dad. That's an easy one. They may have built a great business, but they really succeeded in giving me a great life. As my wife and I speak about having children in the future, they immediately come to mind as role models. Over 50 years married, and still madly in love, providing the best they can for their family.